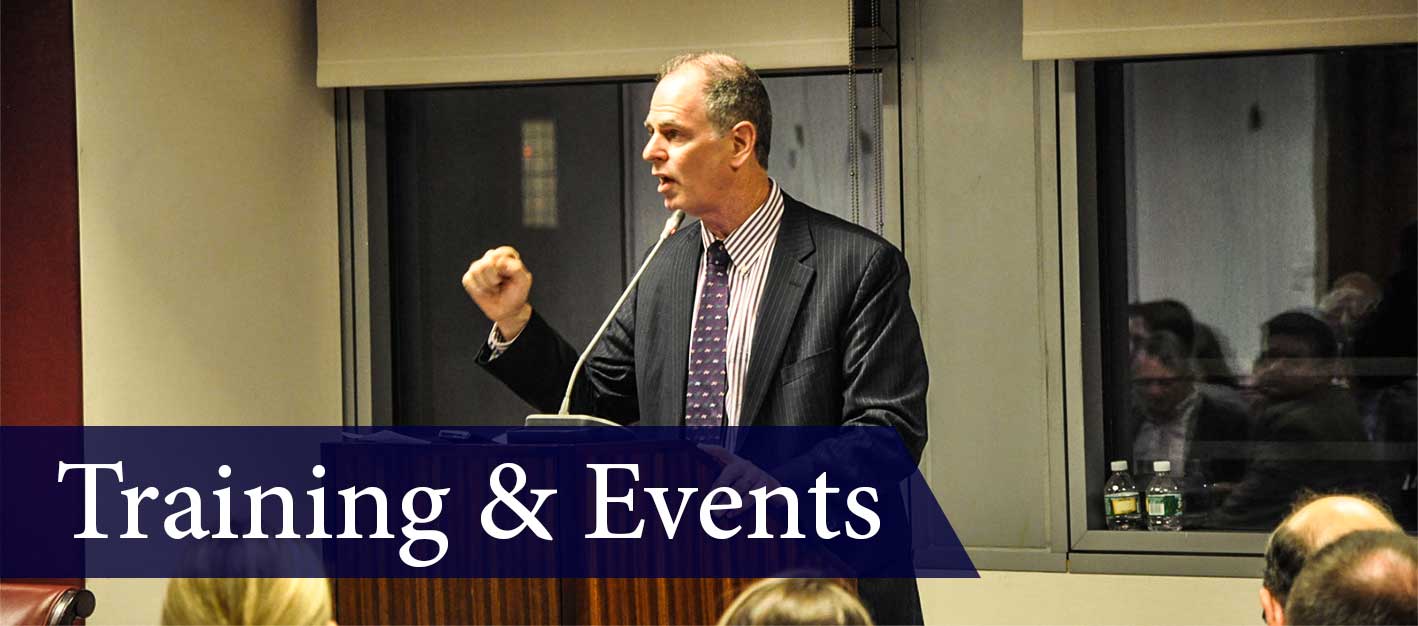 Event Information:
Part 137 Attorney-Client Fee Arbitration Training

New York County Lawyers Association

Mr. Baum joined a distinguished group of presenters to provide a comprehensive training for Part 137 and the Joint Committee's Attorney-Client Fee Dispute Resolution arbitrators covering Part 137 Rules, substantive law, ethical issues and arbitration process skills. The Joint Committee on Fee Disputes and Conciliation is a tripartite collaboration of the New York County Lawyers' Association, the New York City Bar, and the Bronx County Bar Association.

Service as arbitrator on this pro bono panel is a real public service. It helps reinforce confidence in the attorney client relationship and provides a swift, responsive, inexpensive, and fair way of resolving these disputes. This training is designed to feed qualified folks to the panel to serve the public and legal system in this important way. Mr. Baum was joined by speakers with a depth of experience in this area, including Daniel M. Weitz, co-counsel to the Part 137 Board of Governors and ADR coordinator for the Unified Court System; Jeffrey R. Coleman, who Chairs the Joint Committee; Professor Lester Brickman, the leading authority on the law of fee dispute arbitration; and Professor Lela Porter Love, the renowned ADR teacher, trainer and practitioner.