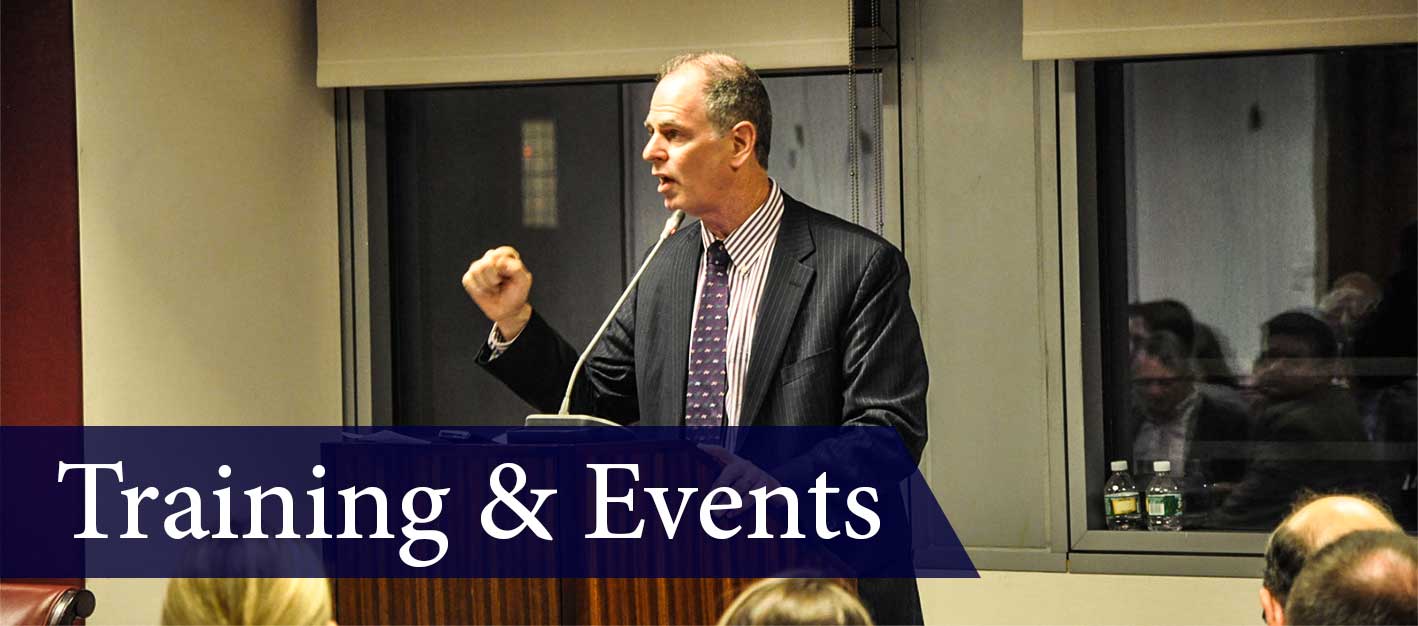 Event Information:
Roundtable discussion on Zoom Mediation with Zoom CIO, Harry Mosley & National Academy of Distinguished Neutrals (NADN) panelists

Webinar - Online Video Conferencing

Simeon H. Baum joined other National Academy of Distinguished Neutrals (NADN) neutrals in a roundtable discussion with Harry Mosley, CIO of Zoom.  Other NADN panelists in this program were: Susan Guthrie, Lee Jay Berman (CA), Doug Noll (CA), Don Philbin (TX), Edna Sussman (NY), Simon Harrison (FL), Hon. Ken Fields (AZ), Larry Watson (FL), Howard Vogel (TN), Susan Perin (TX), John Miles (GA).

NADN's Executive Director, Darren Lee presented interesting findings from surveys of users on Zoom mediation, revealing widespread acceptance by litigators, including one statistical finding that over 70% of lawyer representatives in Zoom mediations expect to use it to some degree even after parties return to regular work in their offices.  Kudos to Edna Sussman, who received NADN's annual Award as Distinguished Neutral of the Year for excellence in Commercial Arbitration.  The program was aired live internally by the NADN to approximately 350 NADN neutrals around the US.

Mr. Baum delivered observations more fully detailed in the following Chapter and article on Zoom mediation: https://mediators.com/wp-content/uploads/2020/08/Virtual-Lawyering-A-Practical-Guide-413720E-Copy.pdf;

https://mediators.com/wp-content/uploads/2020/08/DisputeResolutionLawyer_Summer-2020-final-adopted.pdf

Mr. Baum was grateful for the opportunity to present recommendations, or a wish list, for enhancements to the Zoom platform, based upon our experience with use of Zoom for the three day and two day Commercial Mediation training and advanced Commercial Mediation training held this past June, each of which was attended by 80 participants; the Spring semester Negotiation class held at the Benjamin N. Cardozo School of Law; and this past year's experience with Zoom mediations:

The capacity to have chats and document sharing between different breakout rooms or from the main session to the breakout rooms.
The possibility of smaller group chats (and document sharing) within a main session or in a breakout room enabling them to simultaneously participate in the larger meeting;
The ability to add or vary breakout rooms once they have been opened without having to scrap the entire set of breakout rooms.
The ability to eliminate or merge groups in existing breakout rooms.
The ability to open and close selected breakout rooms without affecting the others.
The capacity to prepare multiple sets of breakout rooms in advance.  This is key for teaching and training using negotiation or mediation exercises. Currently, it appears that there can be only one set of breakout rooms in advance, not several sets permitting the assignment of the same participant to multiple scenarios.
Addressing confidentiality concerns of courts and users, including through a white paper that we could share with them.
A longer range, comprehensive calendar history feature reflecting the start and end time of each meeting, including a list of actual participants for each calendar entry.