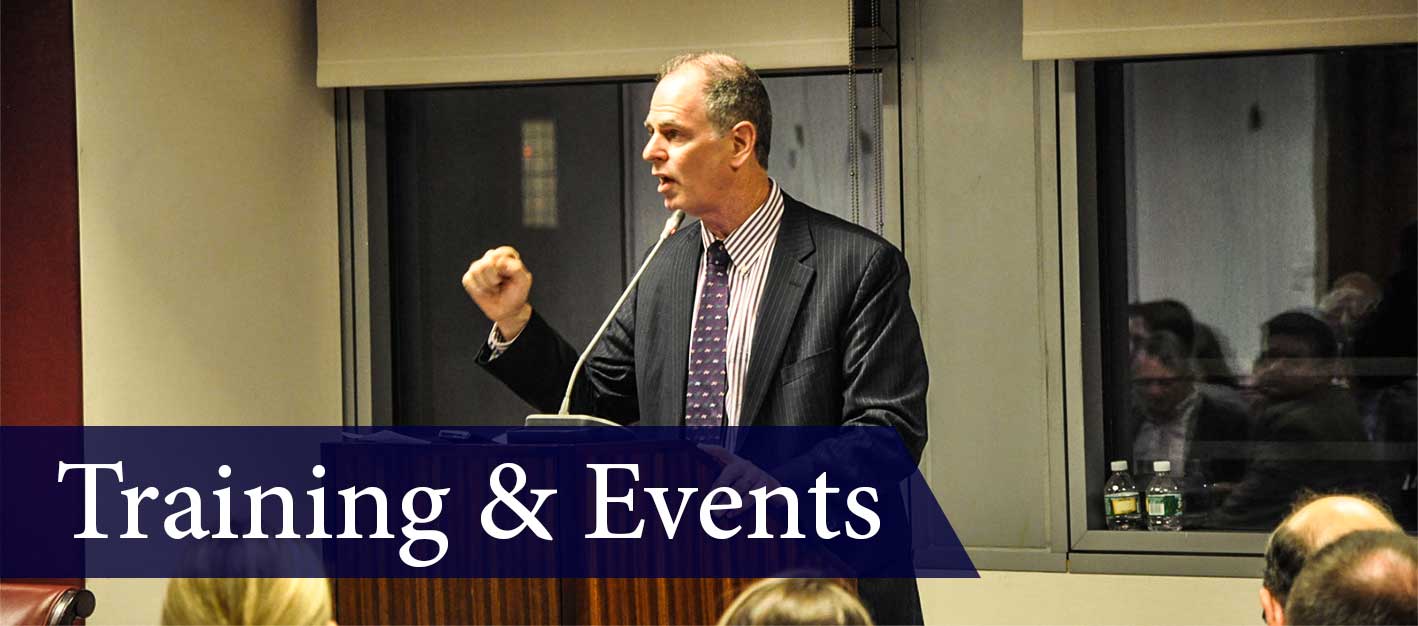 Event Information:
MGU Visit & Presentation on ADR in the U.S.

Resolve Mediation Services, Inc.

Every year since Mr. Baum's visit to Moscow in 2009, Professor Gaya Davidyan of Russia's top law school, MGU, brings a class of law students to visit several US cities and learn about the US legal system.  For a number of years, Mr. Baum has spoken with Professor Davidyan's class on ADR in the US.  More recently, the New York experience has been enriched through the generosity of the Honorable Loretta Preska, former Chief Judge of the US District Court for the Southern District of New York; and thanks to the great hospitality of Supreme Court New York County's Chief Clerk, John Werner and a host of Justices from the Court's Commercial Division and elsewhere, together with the Administrative Judge for the 1st Department and various other court administrators.  The experience is further enriched by lunch at Thai Jasmine, at the north end of the Chinatown park behind the courts.  This year, the MGU law students were fortunate to speak with Judge Preska; observe a motion and sentencing hearing on two criminal matters, and have a tour of the Thurgood Marshall Courthouse.  John Werner kindly gathered  quite a group this year.

From the initial tour of the rotunda with Yasmin Beydoun, through the meetings with Judges, clerks and administrators, to the final, refreshing escape onto the secret 7th floor terrace, Gaya and her students were given a wonderful experience of our judicial culture and values.

Each component of the meeting added to the students' insight into the court and our justice system.  They were fortunate to hear again from Justice Ramos, as well as from Justices Oing and Lerner.  They saw a film on the Commercial Division and heard Veronica Schmachtemberg talk on e-filing, giving them insight into the cutting edge nature of the court's 21st century capacity.  Judge Ramos exposed these future Russian legal leaders to the diversity and complexity of the cases handled in the Commercial Division, as well as the Court's capacity to accept jurisdiction over high value international cases in this forum.  This year, as in the past, the students walked away deeply impressed by the neutrality, professionalism, expertise, capacity and judicial temperament of New York's jurists. One New York City inside scoop was Judge Lerner's description of his role in creating the "pooper scooper' law.  While we might remember the sidewalks before the law and these students would certainly have had a different experience strolling New York's streets had the law not been enacted.

Below are photos from this visit, including some views from the terrace on the 7th Floor of Supreme Court, New York County.