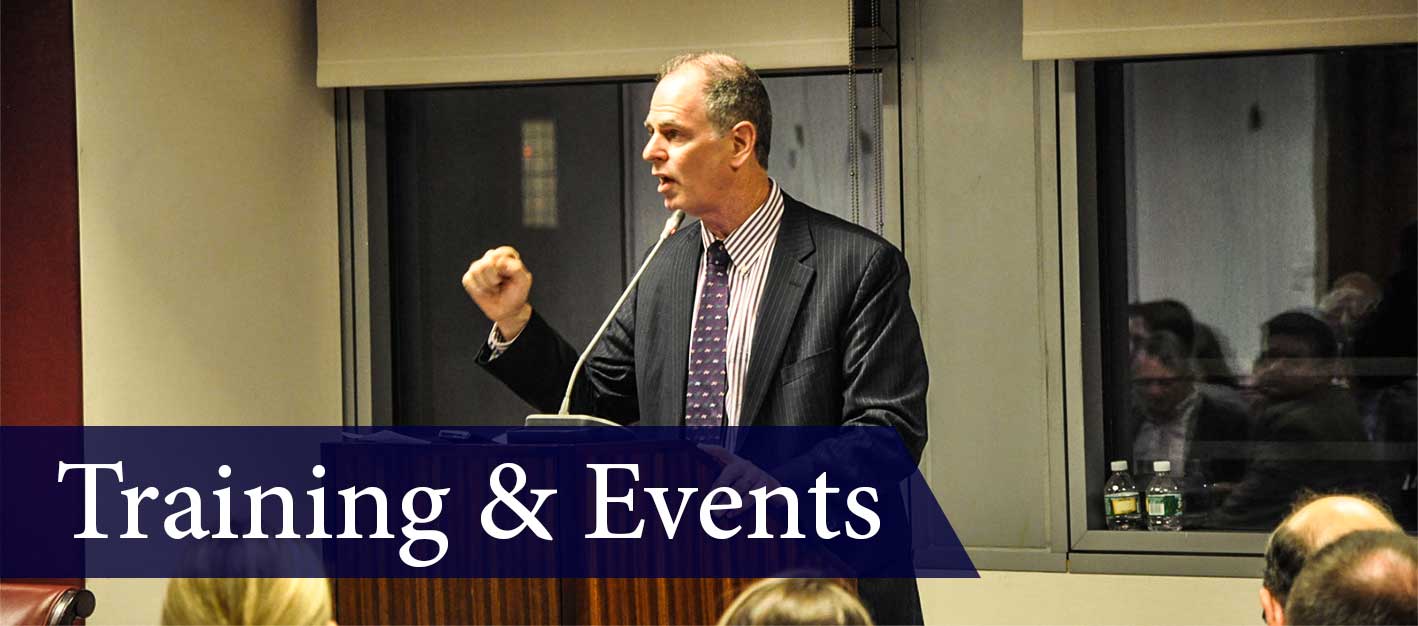 Event Information:
Advanced Commercial Mediation Training for New York State Unified Court System

8:30 a.m. - 5:00 p.m.

Online Training

In February 2022, Simeon H. Baum through the New York State Unified Court System will present a two-day Advanced Commercial Mediation training again. This training, which offers 16 CLE hours, is for those who have completed our three-day training - or any basic training qualified under Part 146 - and wish to complete the remaining substantive piece for Commercial Division mediators required under Part 146 (or for anyone interested in the mediation of commercial matters).

This program will focus on identifying the barriers to settlement and the ways to overcome them. In addition to refining and deepening facilitative skills and orientation, the program will address ways of facilitating evaluative analyses or offering evaluative feedback to help the parties reach a resolution. This can include refining the handling of risk and transaction cost analysis, including the use of decision trees, as well as utilizing a variety of impasse breakers. The program will offer approaches to problems that arise when there are multiple parties or when one or more of the defendants has, or may have, insurance coverage with one or more insurance companies as well as ways to overcome impasse. Finally, the program will discuss the ethical issues that arise under various scenarios and how to deal with them.

2 DAY ADVANCED COMMERCIAL MEDIATION TRAINING

Program is approved under Part 146 of the Rules of the Chief Administrative Judge, NYS Unified Court System

Topics & Skills:

Cultivating ideal Mediator orientation, attitude & awareness
Effective Preparation
Effective Communication
Deep Listening Skills
Effective Openings
Maximizing Opportunities in Joint Session
Wise Caucusing
Power Risk Analysis - art, timing & tact in engaging in evaluative processes
Impasse Breaking
Coming to Closure
Theoretical tools to Grasp the underlying Negotiation
Mediation Ethics

PROGRAM PRESENTER:

SIMEON H. BAUM, ESQ.:
Mr. Baum is a 30+ year litigator and President of Resolve Mediation Services, Inc. (www.mediators.com); serving as mediator, arbitrator and neutral evaluator in over 2,000 disputes since 1992. His mediations include the highly publicized Studio Daniel Libeskind-Silverstein Properties dispute over architectural fees for redevelopment of the World Trade Center site, and Trump's $ 1 billion suit over the West Side Hudson River development. He served as founding Chair of NYSBA's Dispute Resolution Section. He was Chair of the Federal Bar Association's ADR Section, past President of the FBA's SDNY Chapter, and on the FBA's national Board of Directors. He has served on ADR Advisory Groups to the New York Court system and trained their Commercial Division mediators for the last 20 years. In 2011, 2014, 2018 and 2021 Best Lawyers selected Mr. Baum as New York's ADR "Lawyer of the Year." He teaches on the ADR faculty at Benjamin N. Cardozo School of Law and is a frequent speaker and trainer on ADR.