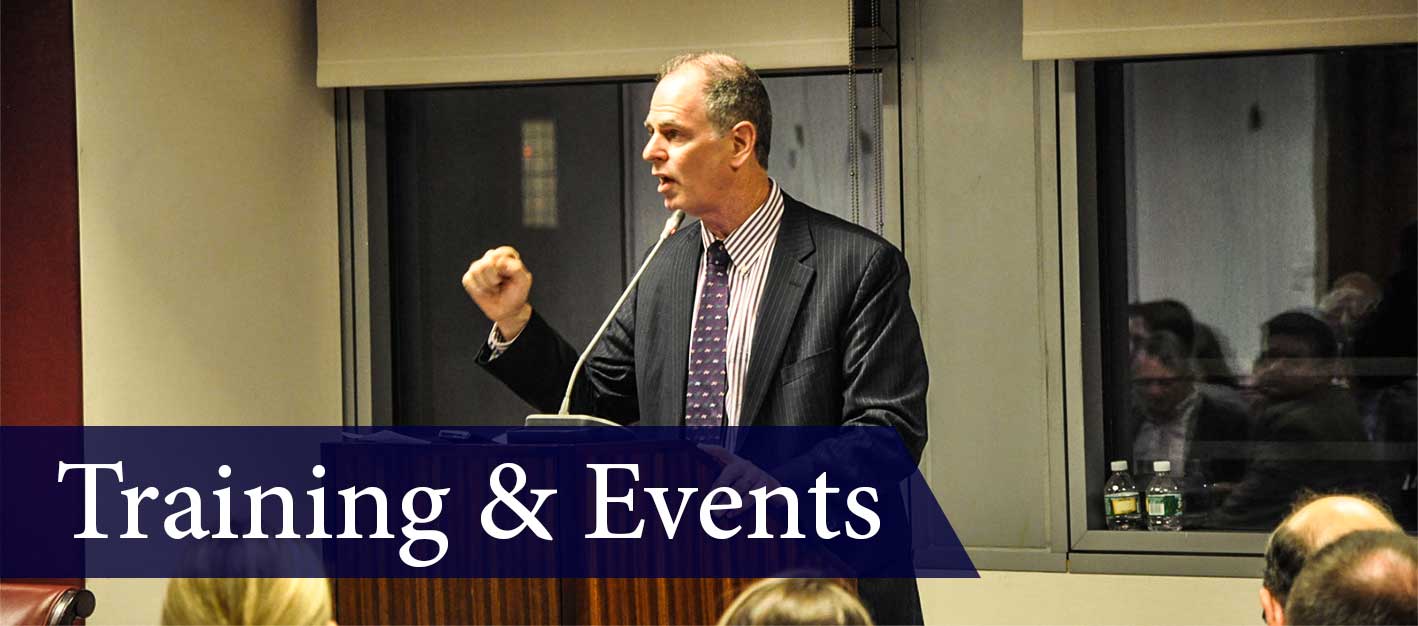 Event Information:
Commercial Mediation Training

Fordham University School of Law

For over 20 years, Simeon Baum and Steve Hochman have delivered a three-day program to train mediators for the Commercial Division in the New York State court system. On March 17 – 19, 2015, Simeon and Steve presented their 3-day commercial mediation training at Fordham Law School's amazing new facility at Lincoln Center. This training was originally offered through the Court, and, for the sixth consecutive year, was offered through the New York State Bar Association's Dispute Resolution Section.

This year's training got off to a fast start from the opening remarks provided by Justice O. Peter Sherwood of the Commercial Division – Supreme Court, New York. The training was once again sold out and very well-received. The over 60 participants seemed to especially benefit from the insights and expertise of our facilitators during the three mediation role plays. In the event you might be interested in attending next year's event, the program brochure can be found at http://www.nysba.org/WorkArea/DownloadAsset.aspx?id=60072.